2x
higher average cart order values
65%
increase in mobile orders
44%
increase in custom orders
Project Overview
CamelBak, the worldwide leader in hydration, continuously reinvents the way people hydrate and perform. When it came time to reimagine how their brand engages with their customers, CamelBak needed to identify points of friction during the buyer journey and provide consumers with more personalized, focused, and targeted content.
My Role
User Research
Information Architecture
Interactive Prototype
UX/UI Design Lead
Component Library
Design System
Tools & Technologies
Sketch
Adobe CC
InVision
Design Thinking
User Testing
HTML & CSS
Sitecore Experience Platform
Dates
Launched summer 2018
Five month project
CamelBak already had a strong social presence and a history of successful integrated marketing efforts. However, there was still a lot of friction in their eCommerce experience. CamelBak partnered with Hedgehog to create a brand experience their loyal customers desired. Their vision was to be the trusted, ever-present voice in the re-usable water bottle industry, providing a digital shopping experience that unites customer segments with a simple and modernized experience.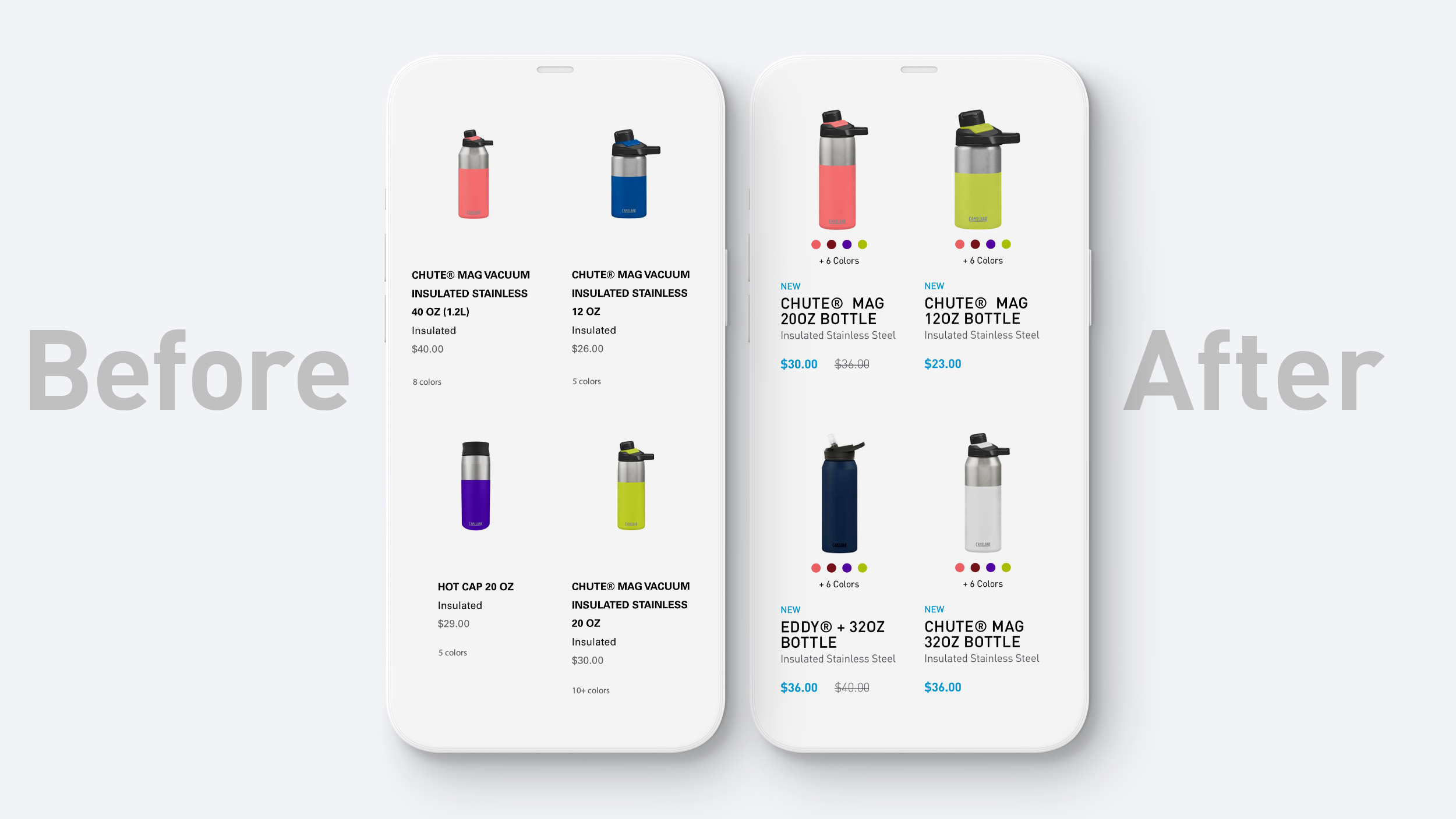 My team actively participated in several user and field testing scenarios and quickly identified key points of friction in the buyers' journey. Our findings led to the implementation of new shopping features, such as a product color picker, an exit intent pop-up offer, and a fully re-designed and re-architected mega menu to speed up product discovery.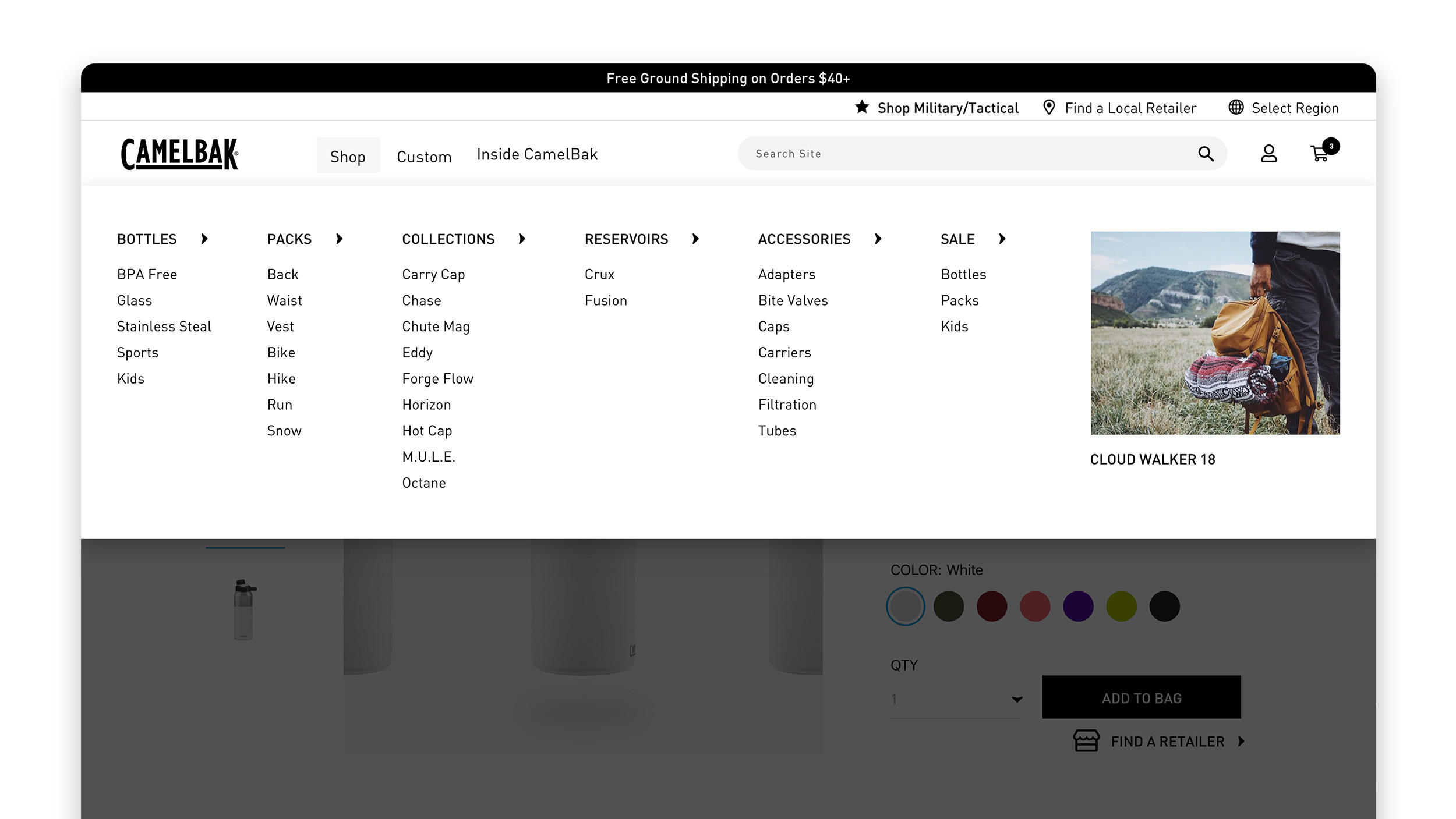 CamelBak's digital experience now guides consumers through the eCommerce funnel with less friction and more engagement. We equip the organization with a fully-integrated commerce platform that enables a streamlined shopping experience that customers need and expect. CamelBak reported higher conversion rates, higher average cart order values, and decreased cart abandonment because of their updated mobile-first digital experience.